Invisalign is a type of orthodontic treatment that helps to straighten teeth without the use of the typical metal braces. Invisalign has quickly revolutionized the orthodontics world. Now patients have a different option besides ugly metal brackets. Invisalign involves wearing a series of custom-made clear plastic aligners that help shift your teeth into the proper position.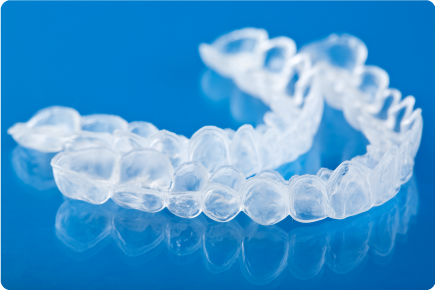 Using a series of clear, removable aligners which you wear everyday, your teeth are gradually moved into a corrected position. These aligners are custom made to fit right over your teeth. This makes them very comfortable to wear, and also fully removable.
During treatment, you wear the aligners all night and day, removing them only to eat, floss and brush. This is a huge advantage over metal braces that get all manner of food stuck in them, and are very difficult to clean.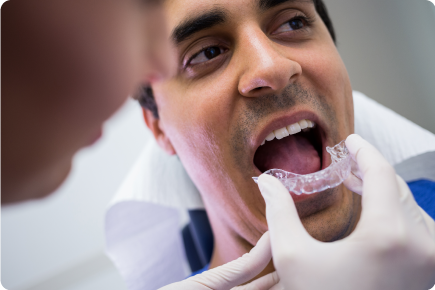 You'll wear an aligner for 2 weeks at a time, then switch to a new aligner in your custom made set. Each aligner gently guides your teeth, micro movement by micro movement in to their corrected position, until your smile is beautifully straight.
Best of all – no one will notice! So you can feel confident smiling through treatment without worrying about showing your braces. Adults in particular seem to prefer these type of braces for aesthetic reasons as metal braces are often worn by teens and young adults. Invisalign provides the adult a smile that doesn't necessarily make it obvious that one is in orthodontic treatment.
© Copyright Andina Dental Health I © 2020 ALL RIGHTS RESERVED​​