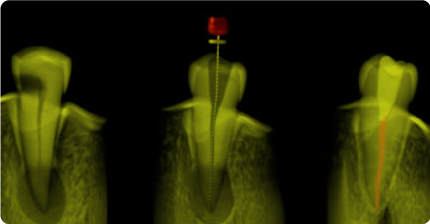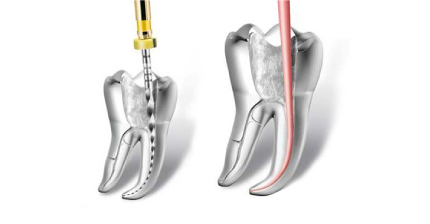 A root canal is a treatment used to repair and save a tooth that is badly decayed or becomes infected. During a root canal procedure, the nerve and pulp are removed and the inside of the tooth is cleaned and sealed. Without treatment, the tissue surrounding the tooth will become infected and abscesses may form. A root canal requires one or more office visits and can be performed by a dentist or endodontist.
For the first few days following the completion of a root canal, the tooth may feel sensitive due to natural tissue inflammation, especially if there was pain or infection before the procedure. This sensitivity or discomfort usually can be controlled with over-the-counter pain medications. Most patients can return to their normal activities the next day.
Until your root canal procedure is completely finished — that is to say, the permanent filling is in place and/or the crown, it's wise to minimize chewing on the tooth under repair. This step will help avoid recontamination of the interior of the tooth and also may prevent a fragile tooth from breaking before the tooth can be fully restored.
© Copyright Andina Dental Health I © 2020 ALL RIGHTS RESERVED​​